Image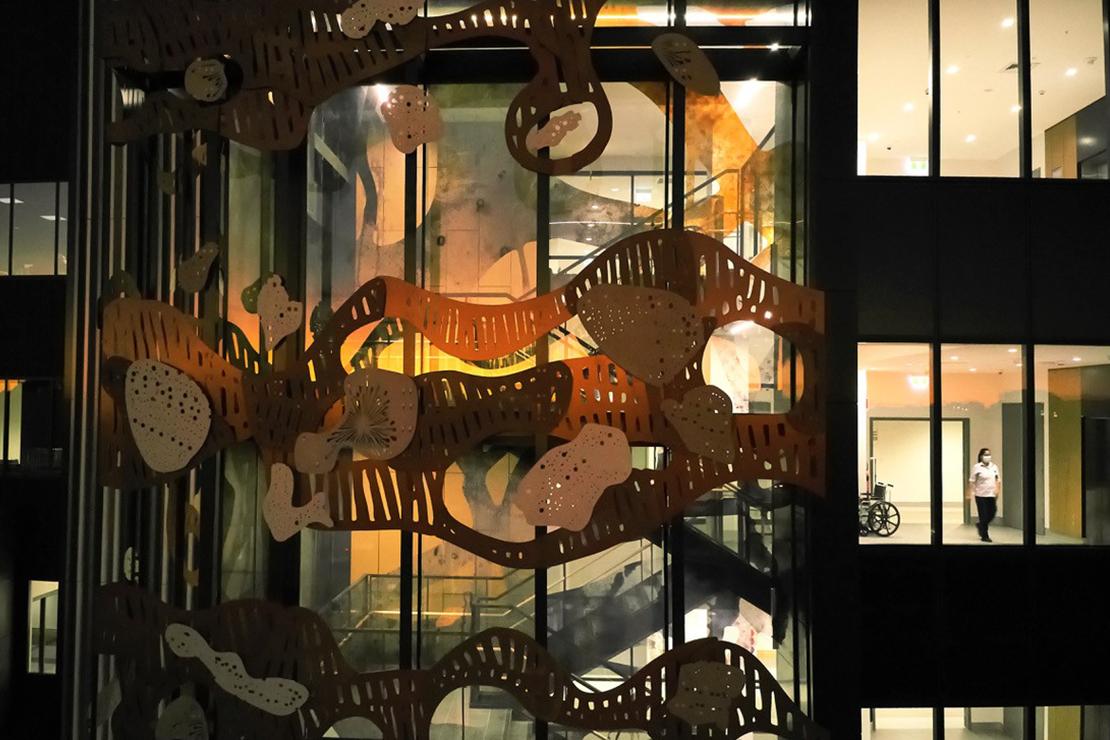 Image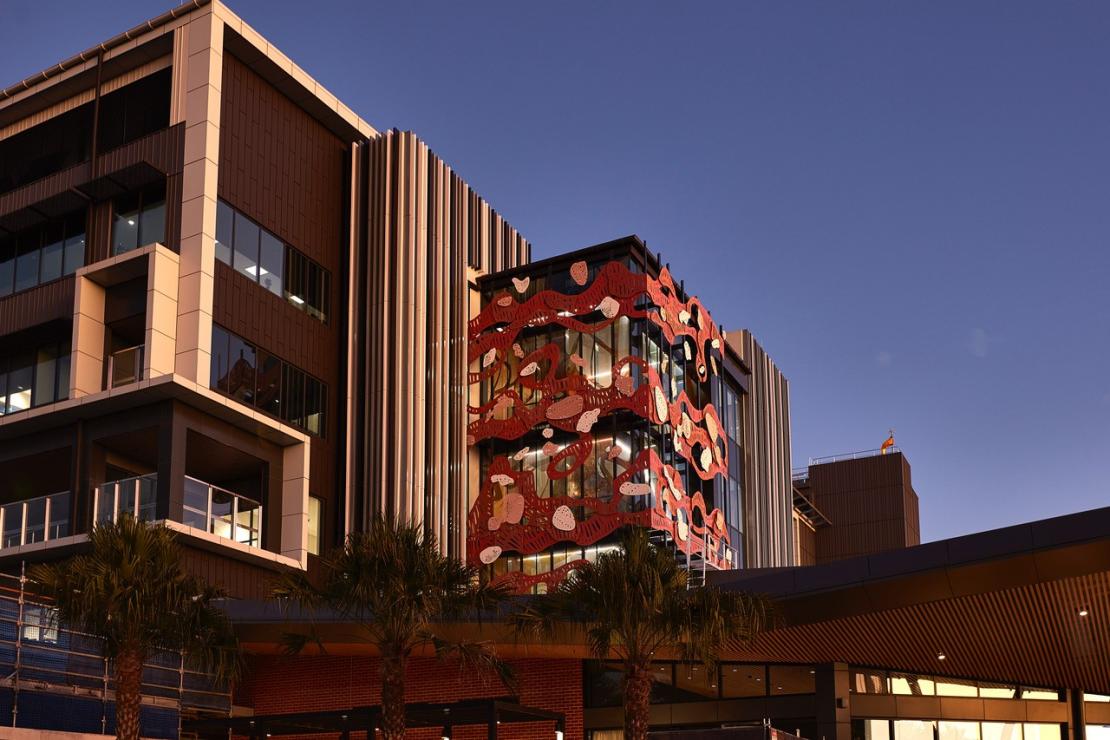 Image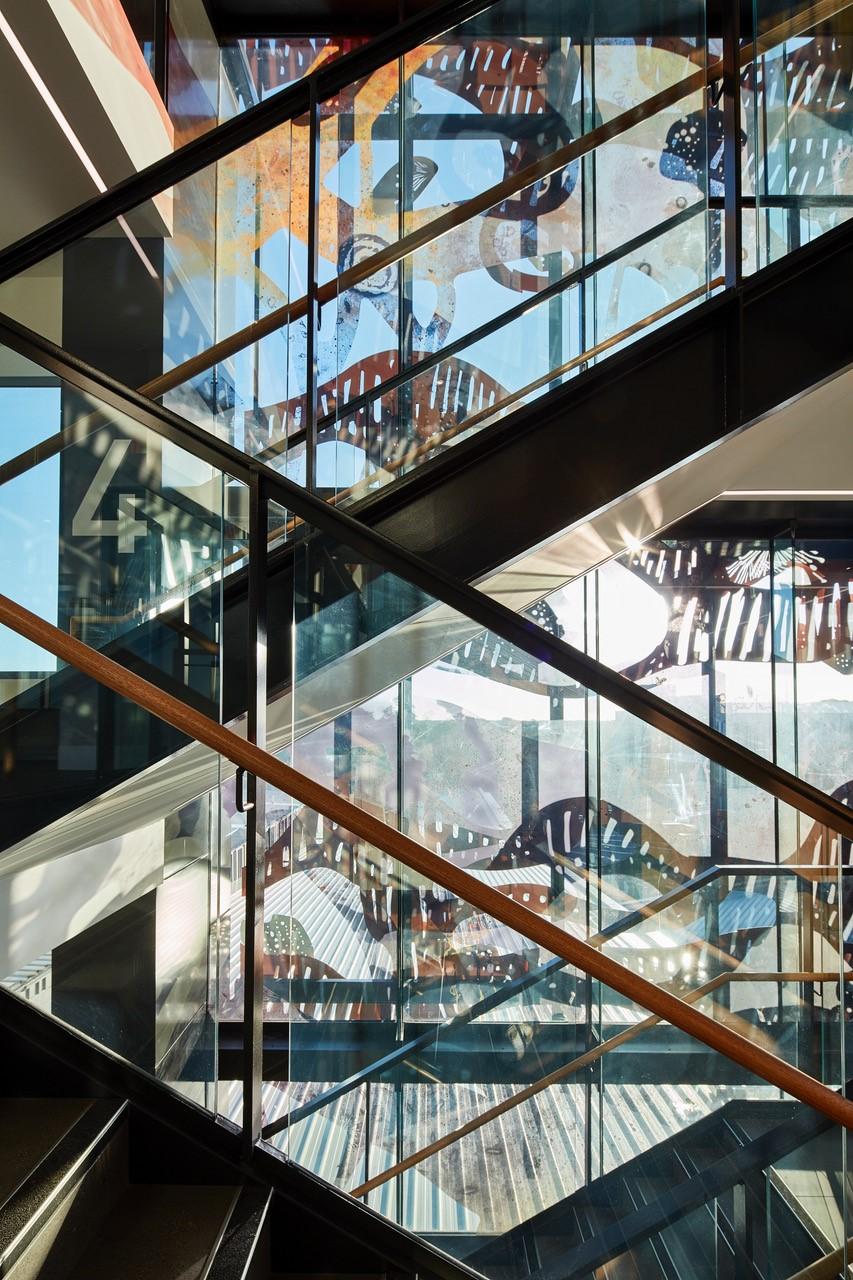 Image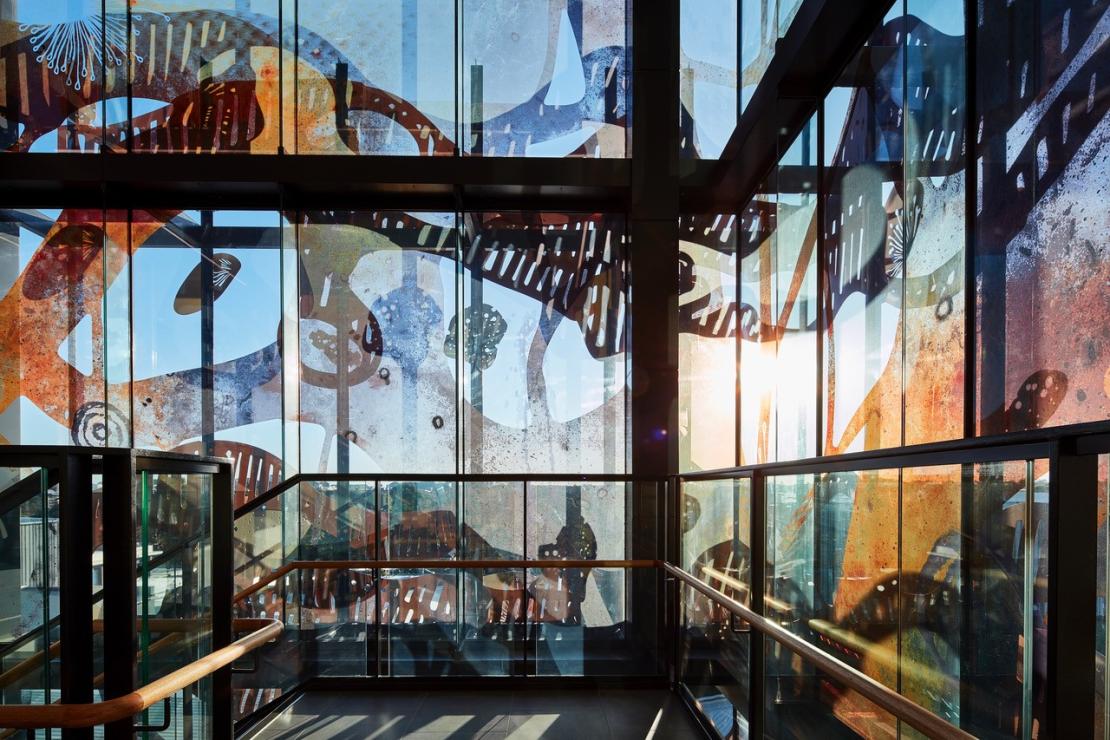 Image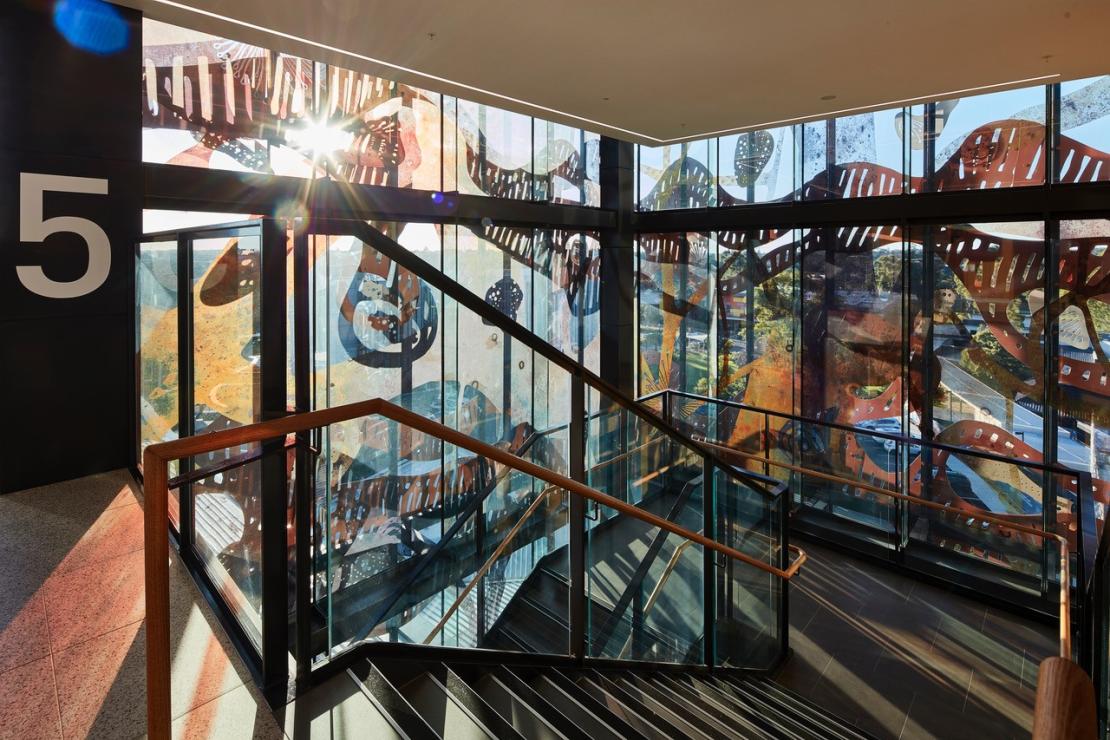 Angophora
In collaboration: Jessica Birk
Glass Interlayer
+ Sculptural Facade
Photography: Chris Brown
Angophora explores the themes of transformation, resilience and healing and is inspired by the large Angophora trees that once grew on this site. Angophora is a collaboration between artist Jade Oakley and Yaegl artist Jessica Birk.
"To me these trees represent the strength and resilience of mother-nature; perfectly flawed with her inconsistent dimples, bulges and wrinkles, yet evolved and adapted to survive and regrow after fire. An iconic part of the Sydney landscape they speak to the local Aboriginal History of the Hornsby region, Garigal and Darug country. Known to myself as an Aboriginal woman as a tree of healing, resilience and regrowth." Jessica Birk 2017
With the blessing of Ku-ring-Gai Elders Jessica used ochres from the local landscape to create watercolour paintings featuring subtle symbols and figures layered over textures which were printed onto the glass interlayer. The sculptural façade panels, hand drawn by Jade and coated in terracotta finishes, represent the Angophora bark.
The sculptural panels are layered and divided into small shapes that build up the impression of the shedding bark. The glass interlayer and sculptural façade are designed to be viewed together; during the day from inside the building the glass interlayer creates shadowed forms and at night the interlayer will be visible from the outside, glowing through the façade panels.