Image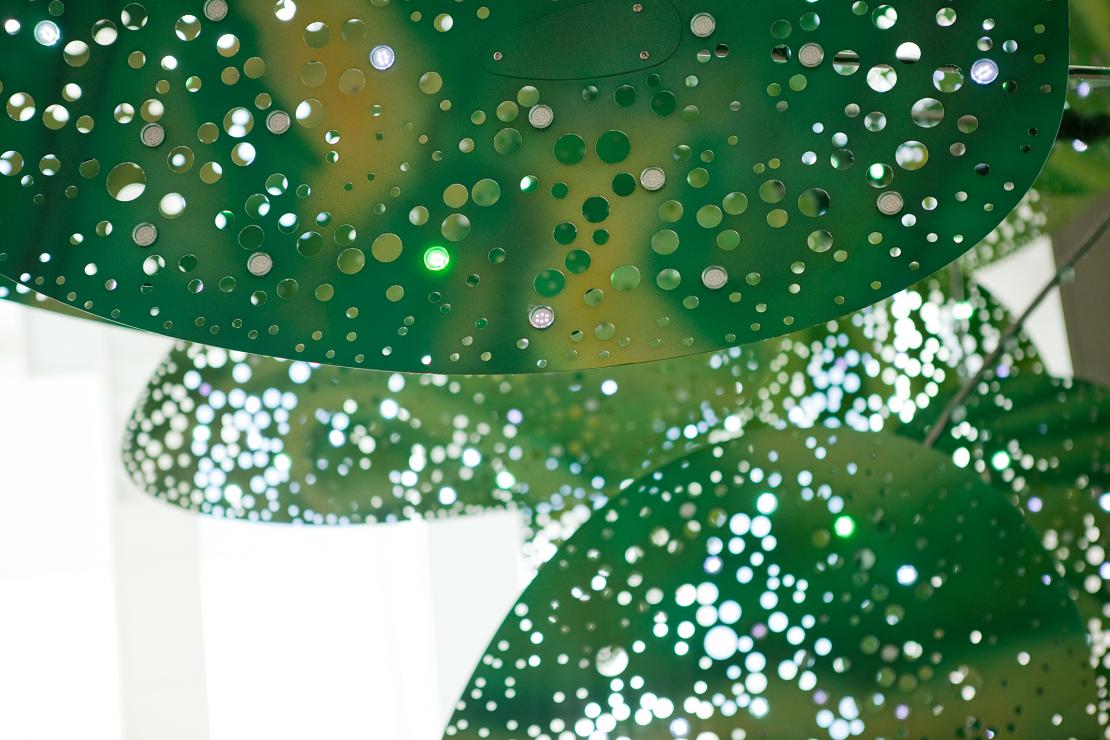 Image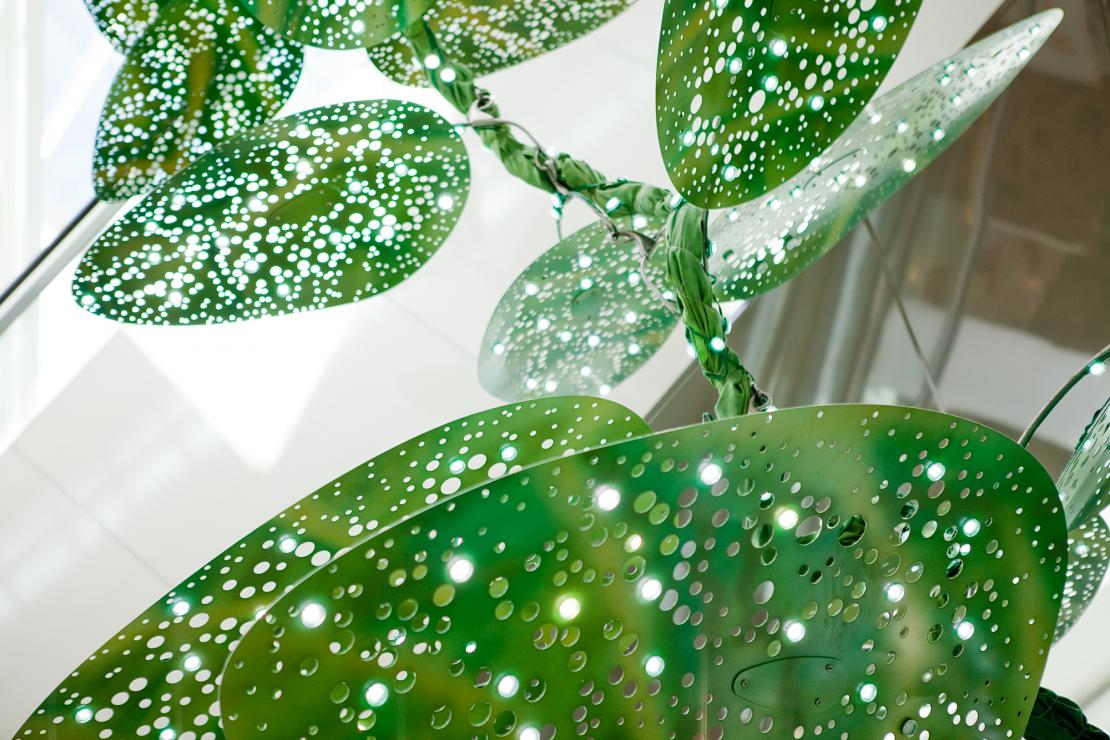 Image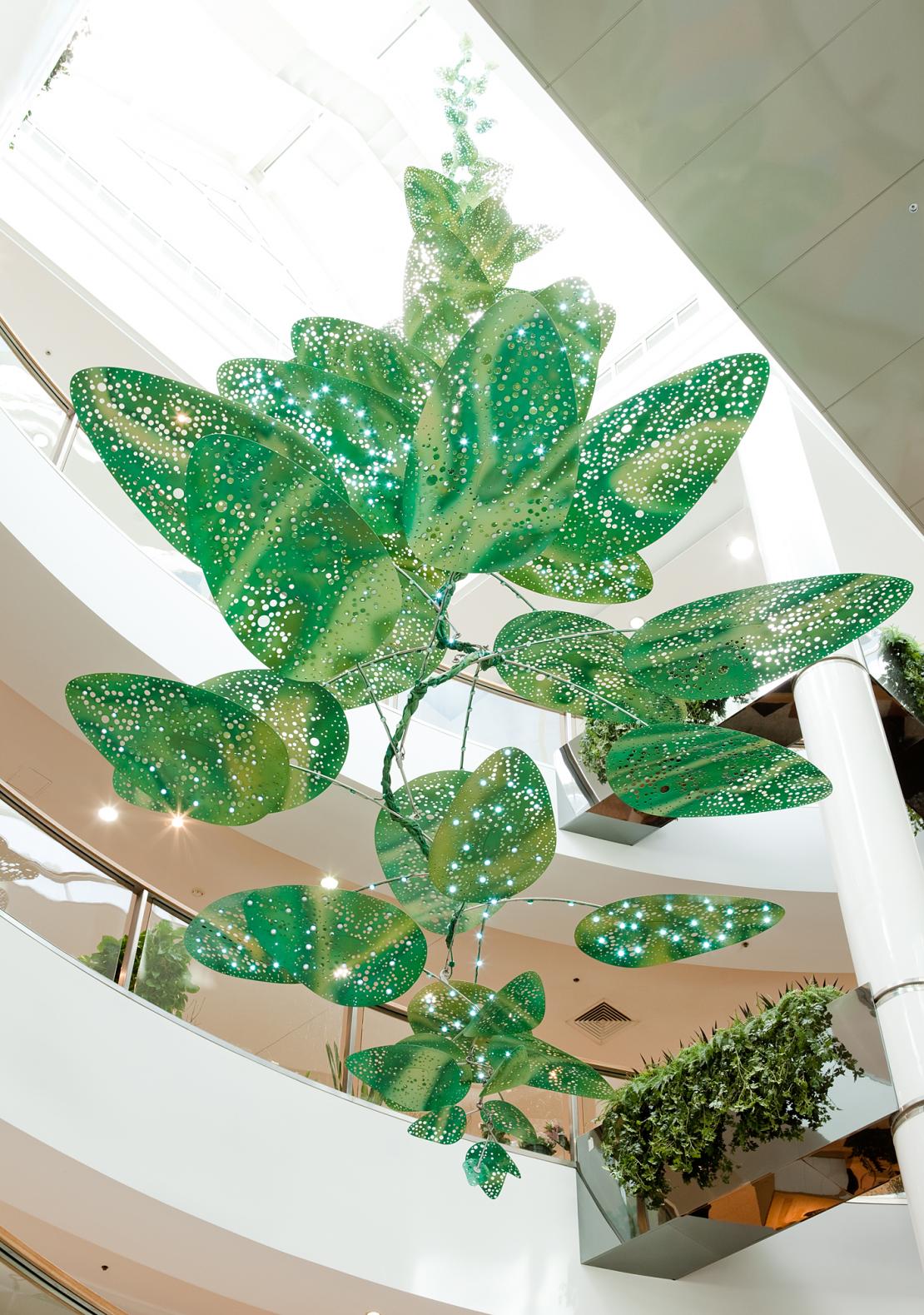 Daintree
Location: Westfield Miranda, Sydney
Dimensions: 17000mm(w) x 6000mm(h)
Client: Westfield Miranda
LED lights, perforated aluminium , stainless steel
Photography: Carolyn Price Photography
Daintree is a 5 storey high mobile for a void commissioned for Westfield Miranda.
Daintree forms a simple spiral that swells from its tiny base to 6m width, then tapers to a delicate series of arabesques and tiny leaves at the top.
Visitors will view the sculpture at its delicate top as they descend the travellators then engage more closely with it from lower levels as the leaves become larger and closer to the balcony areas.
The leaves have LED lights installed in them so that from below the whole mobile is animated, not just by the air currents within the centre but also by flickering, glowing lights.