Image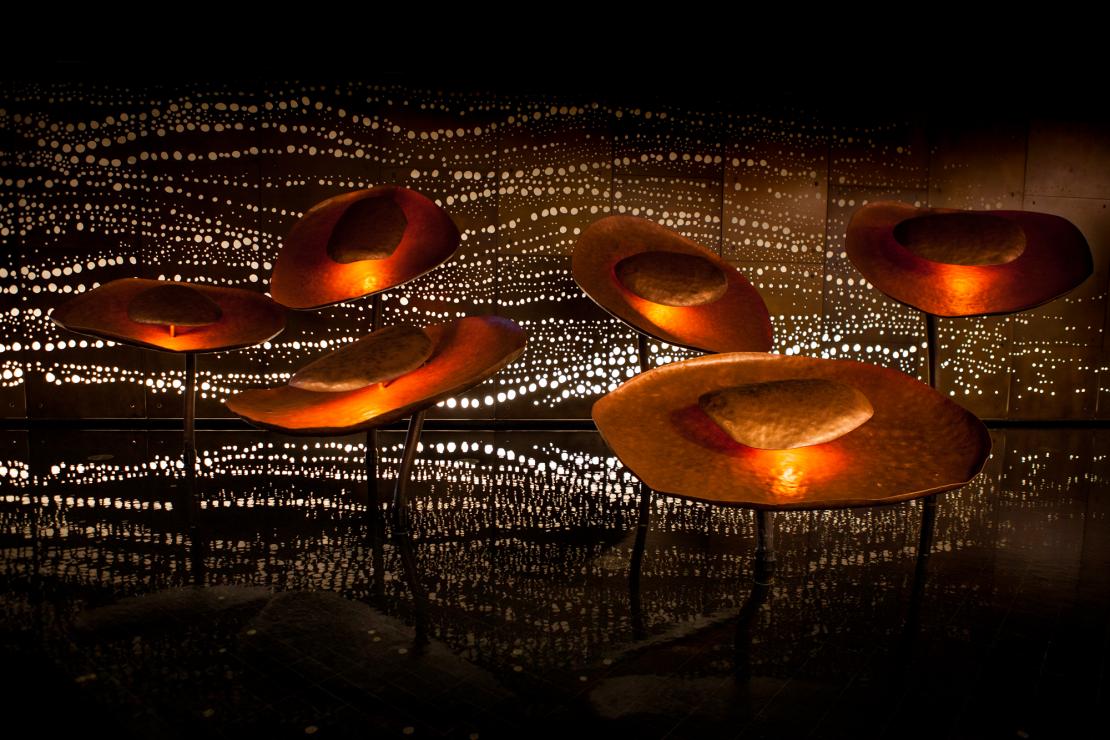 Image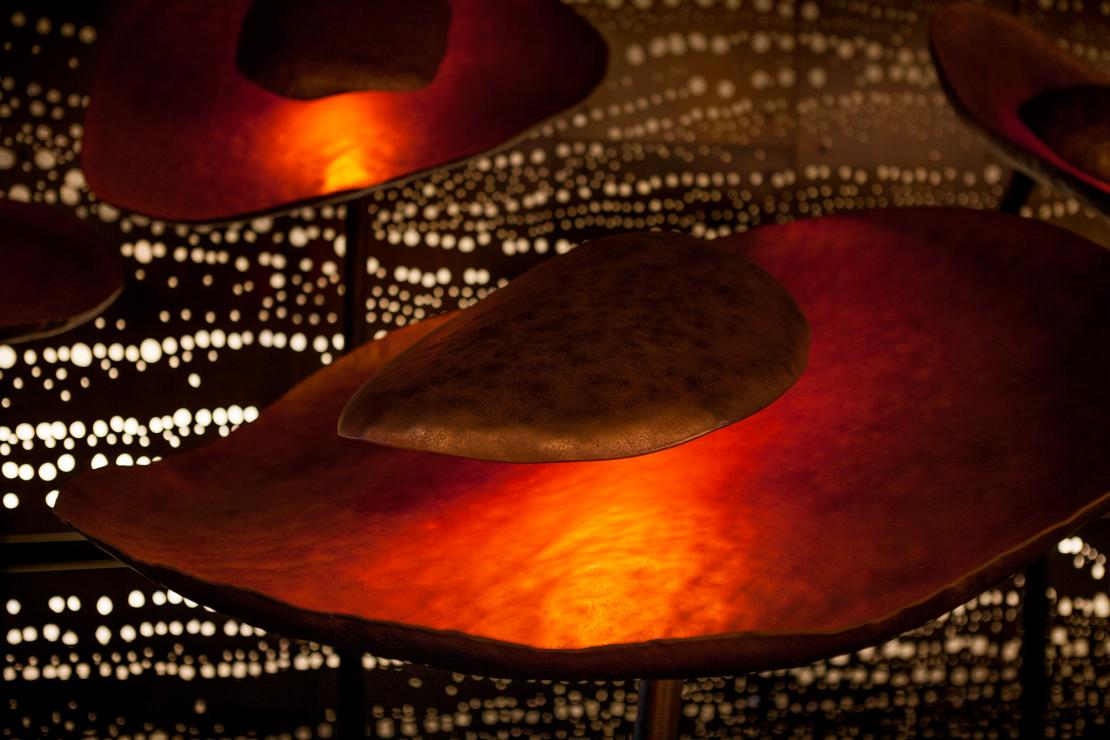 Image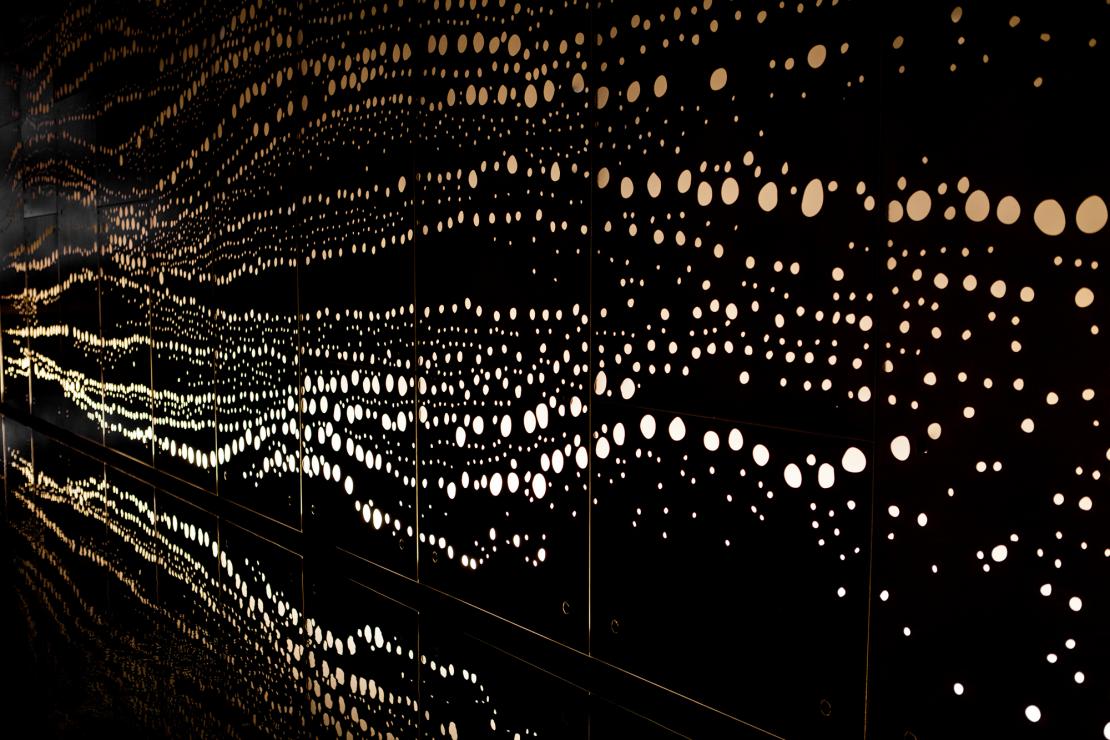 Image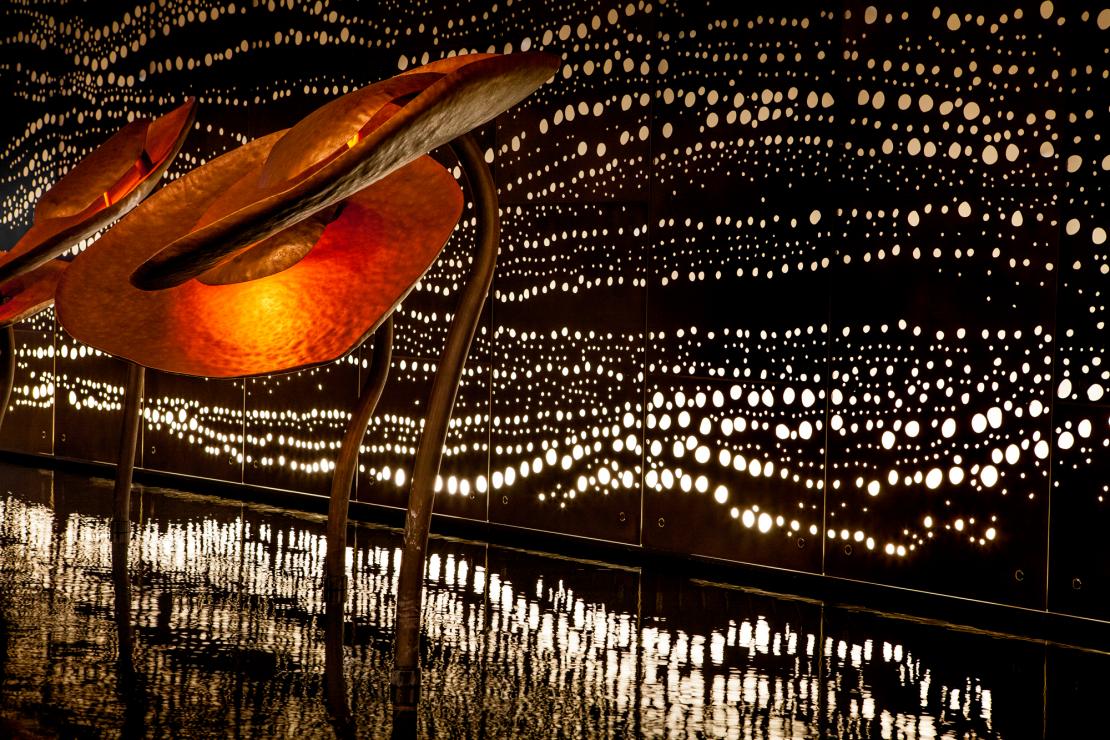 Image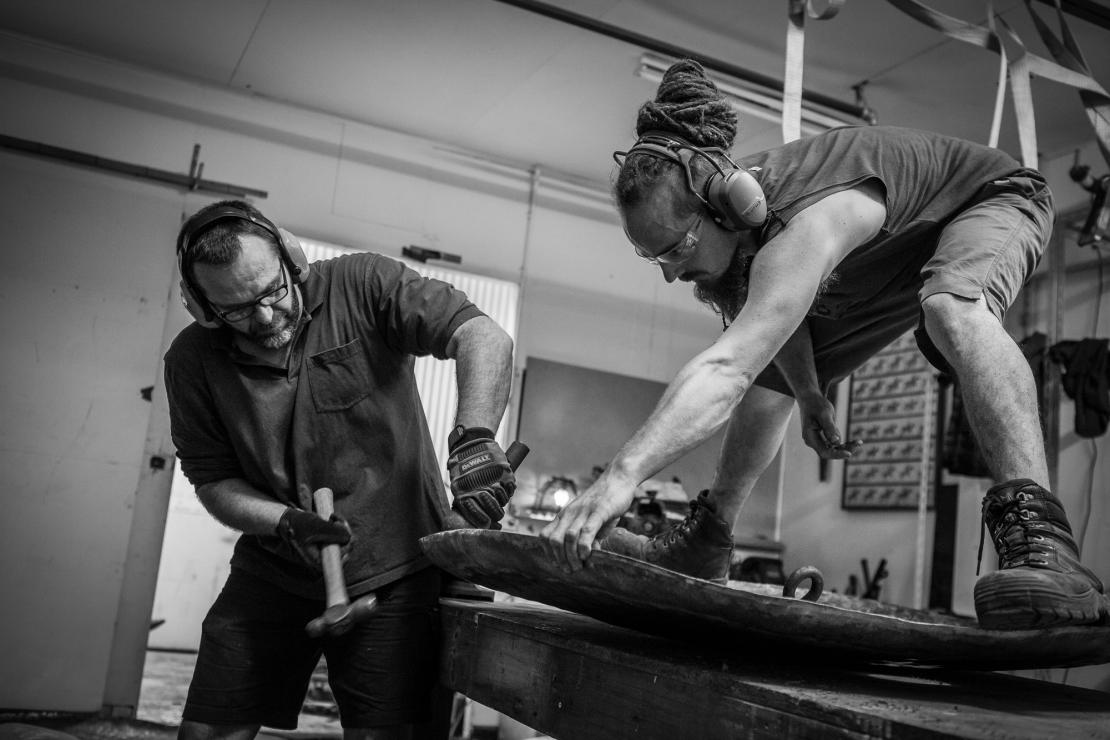 Image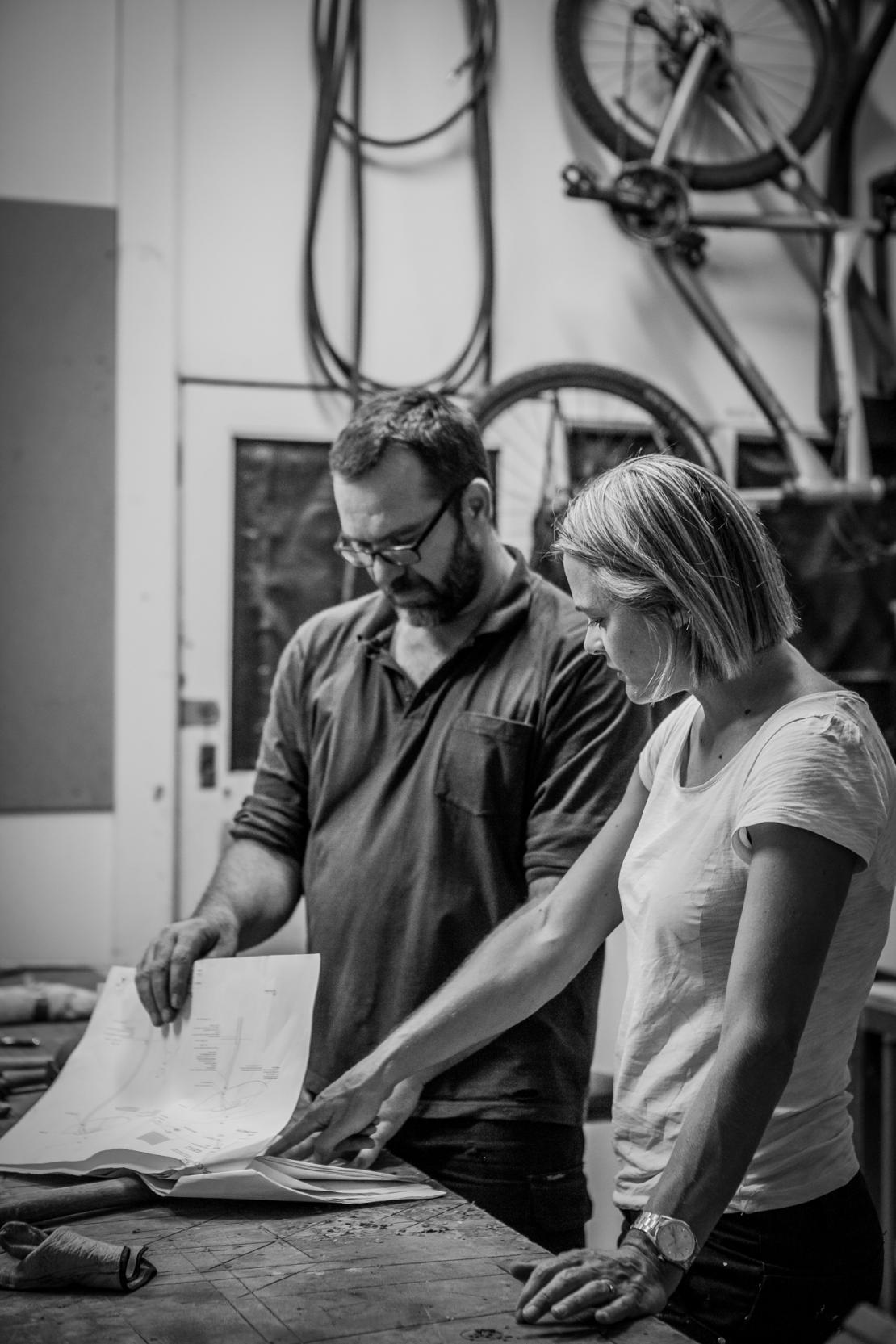 Image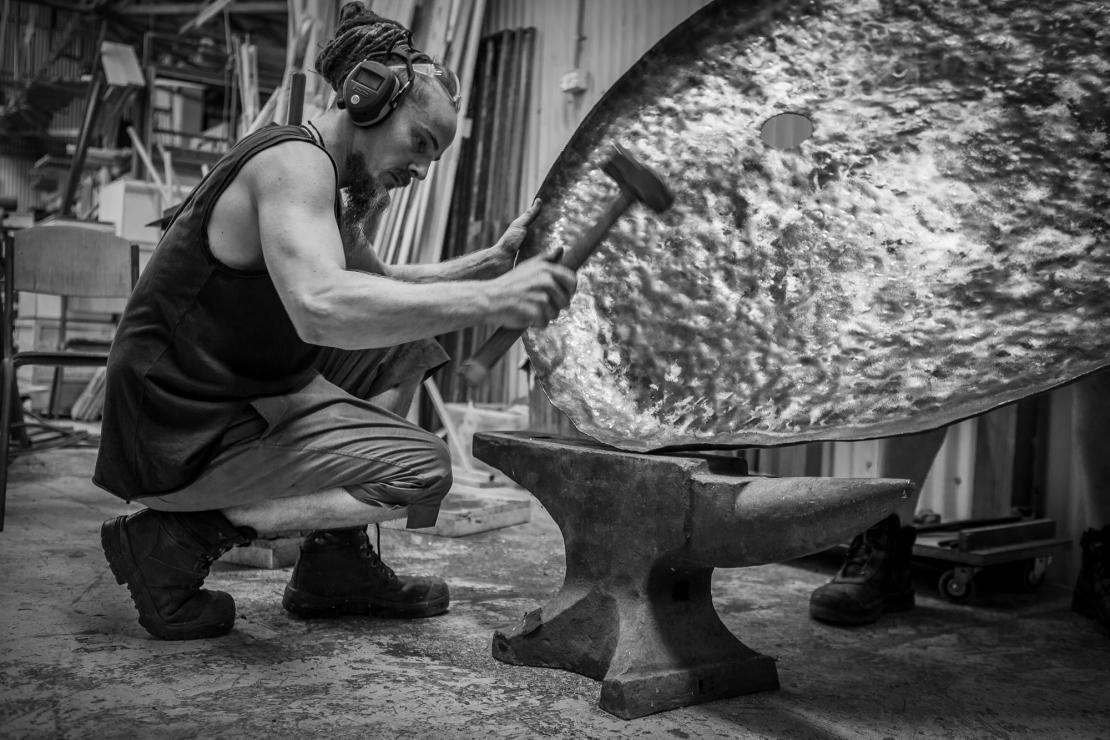 Memorial
Location: Harbord Diggers
Photography: Carolyn Price Photography
A hundred years ago six Diggers recently returned from the poppy fields of France sat on Freshwater beach and discussed creating a place where they could be together and support each other. This was the genesis of the Harbord Diggers.
The original Diggers are represented by the six poppies in the Memorial artwork. The perforated brass background represents the sea and sand of Freshwater beach. The flickering light of the concealed flames within each poppy are a reminder of the eternal flame. The poppies appear to 'grow' from a reflective pool lined with dark granite
Each poppy has been hand beaten from 3mm mild steel. The marks of the hammer are still evident on the metal surface. These sculptures have been borne from strength and force, as the blacksmiths physically struggled with the material. This sense of physicality lends potency to the artwork, which commemorates the bravery, ingenuity and strength of our soldiers.
The poppies are kinetic. Each poppy is balanced on a hidden hook, so that when the Southerly blows in off the sea the sculptures bob and dance like poppies in a field.