Image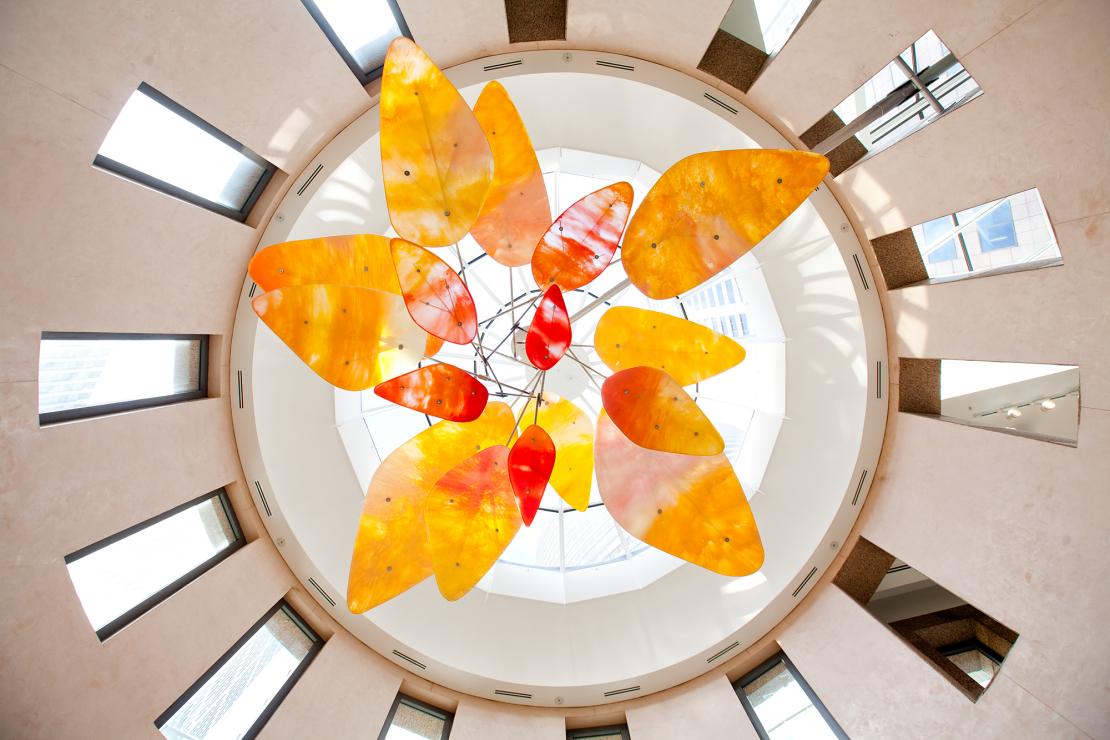 Image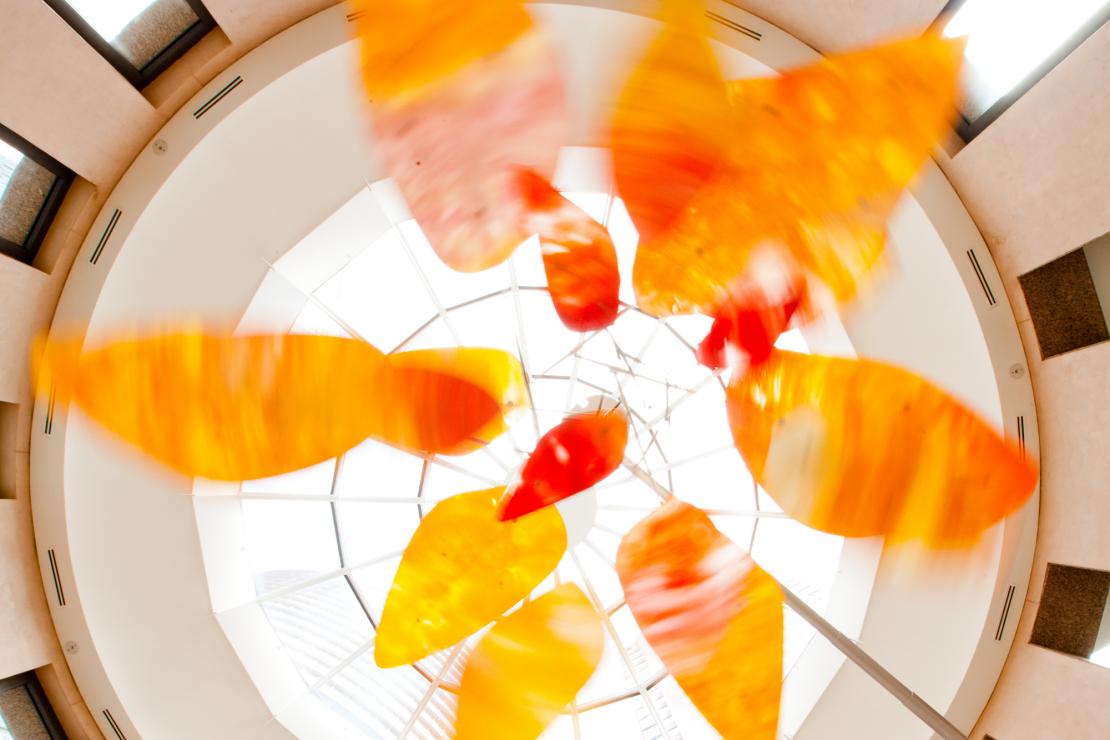 Image
Image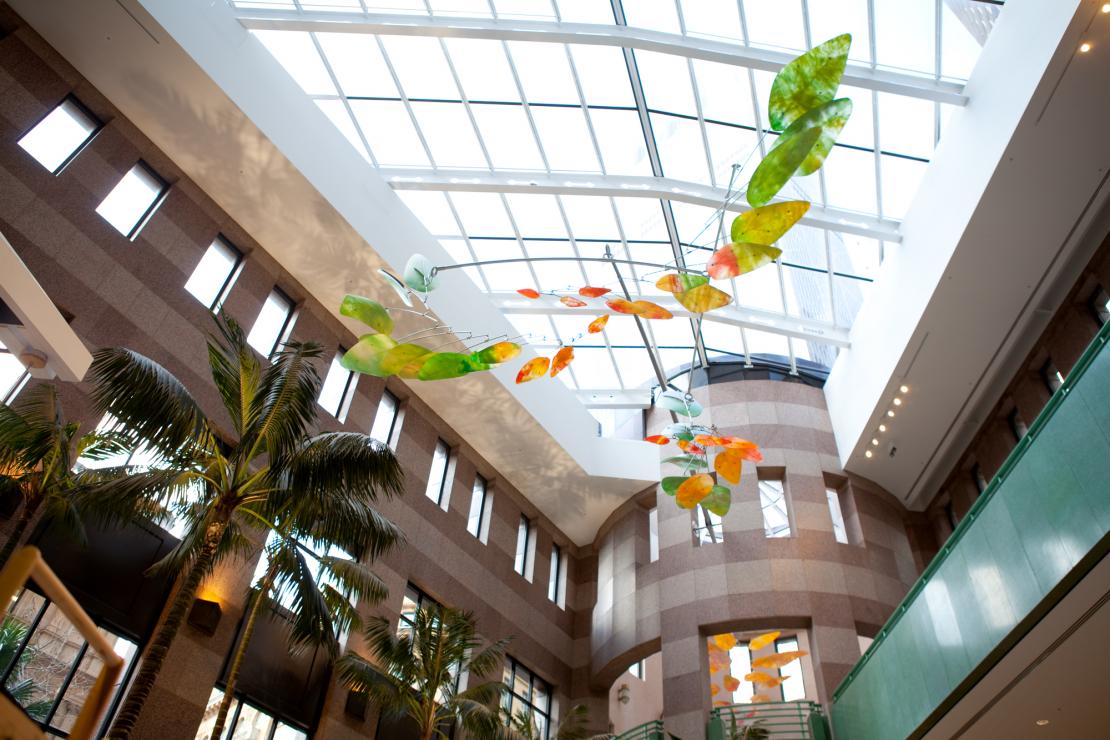 Image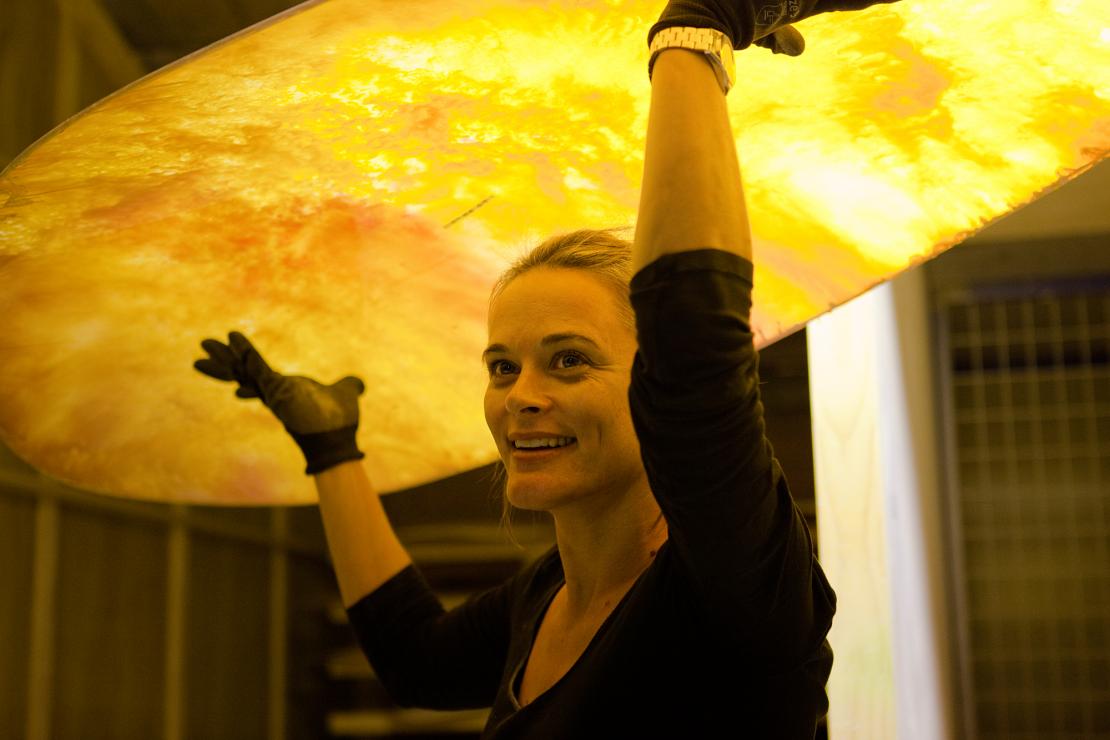 Image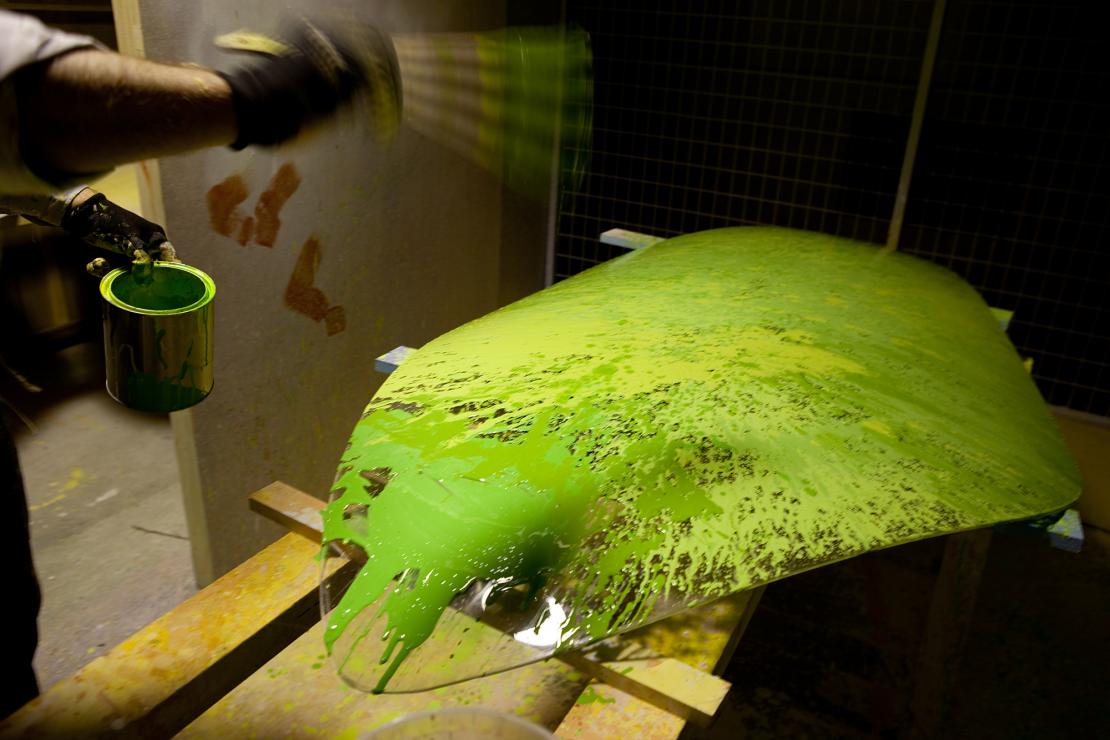 Image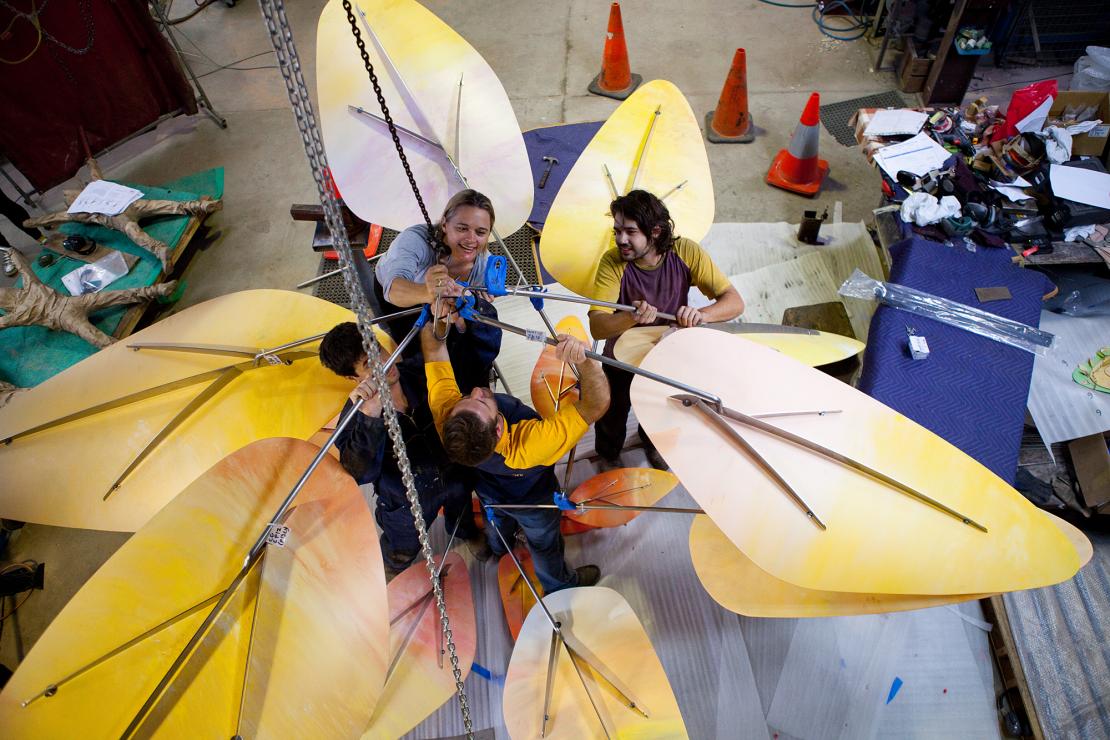 Wintergarden
Location: Wintergarden building Sydney
Dimensions: 8000mm(h) x 6000mm(w) x 19000mm(d)
Photography: Carolyn Price Photography
It is surprising that for a building made of stone and steel, the most striking impression upon entering the wintergarden is of light and air.
I strove to achieve a sense of lightness in this mobile. As sunlight shines through a glass ceiling far above, the translucent mobile 'elements' are illuminated like a stained glass window.
In a playful way the mobile extends through the very window of the pergola, in a visual game with the building itself. This creates a sense of integration between the building and the artwork; the artwork is in conversation with its environment. This mobile is an acrobat, balanced balletic upon a single point. The mobile carries a sense of the impossible; the smaller mobile in the pergola balances a much larger mobile in the atrium.